Reserve your 2013 Olive Oil now!
For the past 5 years this has been our favorite Olive Oil and now, we have arranged for you to have some, too.
Azienda Badevisco di Cassetta Franco – Sessa Aurunca (CAMPANIA)
This olive oil is a blend of three kinds of Organic olives:
frantoio, itrana and sessana.
Sessana is 60%, and the other two are the remaining 40%, chosen year by year.
In 2011and 2012, Badevisco placed
2nd in the medium fruity category
at the 20th National edition of Ercole Olivario
Competition
in Spoleto. Tim Mueller's book
Extra Virginity
and his
Truth in Olive Oil
site has lots of great info. He mention
Ercole Olivario
as one of only 11 'reputable olive oil contests'!
It is a beautiful golden yellow color with delicate green reflections.There are intense notes of freshly mown grass and a hint of herbs, particularly mint and rosemary  The taste is strong and elegant, with harmonious tones of artichoke thistle and notes of dried fruit on the finish. All-in-all, simply delicious.
The olives are still on the trees enjoying their last few days of sun and air.  They will be picked and pressed later this month and it will ready the first days of November.  You can expect your delivery shorty thereafter.   You may store it in the tin or put into dark colored wine bottles. That will keep it fresh and delicious for a full year until we do this all again next fall.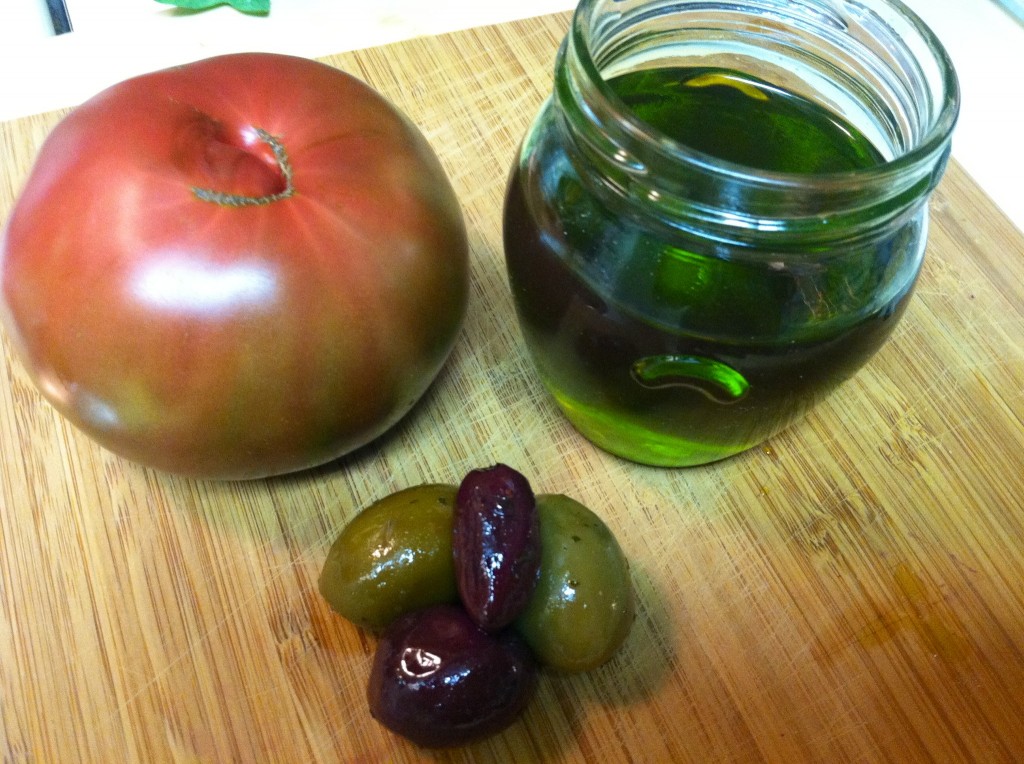 Because of a more favorable exchange rate this year, the price, including delivery, is $200 for the 5 liter tin.
For purposes of comparison, the cost per 500 ml liter is $20 or $30 per 750 ml (16.9 oz).  Our cost is about 1/4 to 1/3 less than other premium extra virgin olive oils available online or direct from Italy. I also recommend stocking up on a few 250ml (5.6 oz) bottles from the dollar store as a last-minute house or birthday gift.