WP Google Maps Error
In order for your map to display, please make sure you insert your Google Maps JavaScript API key in the Maps->Settings->Advanced tab.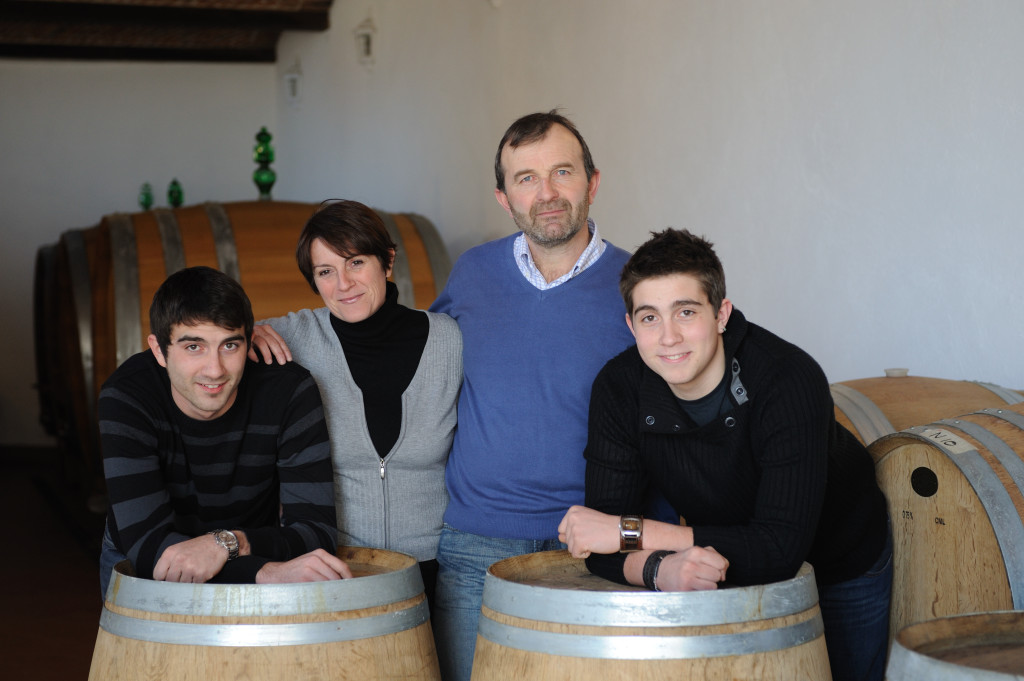 Anna Maria Abbona is family farm with the 5th generation carrying on the tradition.  The vineyards grow at 490 to 570 meters above sea level and, with the Langhe's usual good weather, the 11 hectares yield grapes of high quality, rich of aroma and full of flavor.
They have recently added Reisling and the local grape Nascetta to their traditional Dolcetto, Barbera and Nebbiolo.  The NYTimes raves; "the 2010 Dolcetto di Dogliani from Anna Maria Abbona, showed a different style, so fresh and lively that it seemed to want to leap out of the glass, yet also well balanced".
Winery visits are very welcome Monday through Saturday from 8:30 – 12:30 and 2:30 – 7:00.  With notice you may reserve Sunday and Holidays as well.  For parties of 4 or more it is essential to reserve. You may tour both the cellar and the vineyards.  In the summer, you can enjoy any of these choices on the a beautiful terrace with gorgeous views.  The tasting/tour last about 2 hours.
The options are:
Up to 4 basic wines is no charge
For 5 wines (3 basic and 2 cru) served with fresh bread and local cheese, the rate is €5 euro pp
For 8 wines (4 basic and 4 cru or wood-aged) served with bread, local cheeses and salumi, the rate is €10 pp
For 9 wines, including Barolo and above, the rate is €12 pp
There is no restaurant, but on request they can provide a couple of appetizers with the typical salumi and cheese offering for a rate of €15.
They also grow hazelnuts (Tonda Gentile delle Langhe) which are available for purchase either fresh or roasted.
Anna Maria Abbona
Fraz. Moncucco, 21
Farigliano (CN)
0173/797228