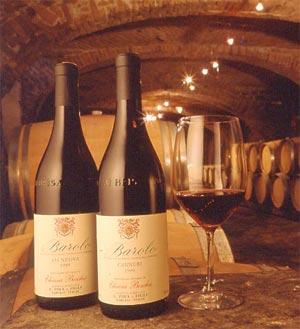 An established winery in Piemonte was sold to the Boschis family, whose daughter Chiara, now makes fine wines from just six and a half hectares of land with a corresponding small production sought out for its quality.
They offer vineyard and cellar visits with a choice of wine flights which is paired with a local cheese and grissini.  Because they are a small family-run winery, they do not have a fixed schedule for visits, so please email for a reservation.
Consider a week-long stay at the agriturismo/vacation rental which is just next to the winery and within walking distance to the town of Barolo.
Azienda Agricola E. Pira & Figli Chiara Boschis
Via Vittorio Veneto, 1
Barolo (CN)
0173/56247
info AT pira-chiaraboschis DOT com