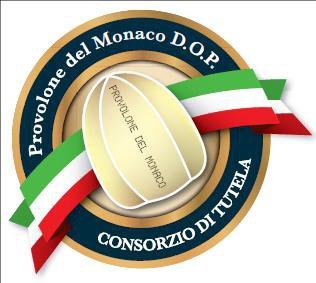 Did you know the designation Provolone appeared for the first time in 1871 in an agriculture 'dictionary' (Canevazzi-Mancini) and was referring to as a provola of quite large dimensions? Provolone del Monaco is made from cow milk from the Agerolese breed.  As a DOP product it is often imitated, but never successfully.
As Italian products have become popular, and poor imitations have flooded the marketplace, we need to make sure to look for, ask for, seek out and enjoy the product how it is intended.  DOP has made it easy for us to do so.
It can be produced in only 13 municipalities in the region of Campania —  Agerola, Casola di Napoli, Castellammare di Stabia, Gragnano, Lettere, Massa Lubrense, Meta, Piano di Sorrento, Pimonte, Sant'Agnello, Santa Maria La Carità, Sorrento, Vico Equense.  Search out the authenitc high-quality  Provolone del Monaco DOP and you will be rewarded with a tangy, sharp, delicious cheese.